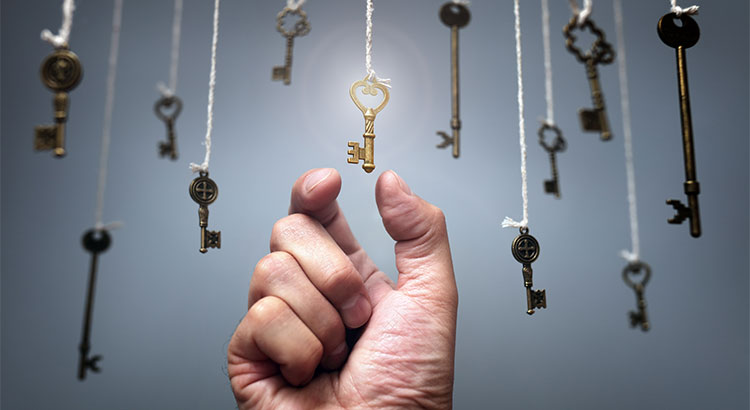 In Realtor.com's recent article, "Home Buyers' Top Mortgage Fears: Which One Scares You?" they mention that "46% of potential home buyers fear they won't qualify for a mortgage to the point that they don't even try."
Myth #1: "I Need a 20% Down Payment"
Buyers overestimate the down payment funds needed to qualify for a home loan. According to the First Quarter 2017 Homeownership Program Index (HPI) from Down Payment Resource, saving for a down payment was the barrier that kept 70% of renters from buying.
Rob Chrane, CEO of Down Payment Resource had this to say,
"There are many mortgage-ready renters today, but they don't know it. Often, homebuyers remain sidelined for years due to the down payment."
Many believe that they need at least 20% down to buy their dream home, but programs are available that allow buyers put down as little as 3%. Many renters may actually be able to enter the housing market sooner than they ever imagined with new programs that have emerged allowing less cash out of pocket.
Myth #2: "I Need a 780 FICO® Score or Higher to Buy"
The survey revealed that 59% of Americans either don't know (54%) or are misinformed (5%) about what FICO® score is necessary to qualify.
Many Americans believe a 'good' credit score is 780 or higher.
To help debunk this myth, let's take a look at Ellie Mae's latest Origination Insight Report, which focuses on recently closed (approved) loans.
As you can see in the chart above, 53.2% of approved mortgages had a credit score of 600-749.
Bottom Line
Whether buying your first home or moving up to your dream home, knowing your options will make the mortgage process easier. Your dream home may already be within your reach.
YOUR LOCAL REAL ESTATE EXPERTS
Welcome to your resource for real estate in Citrus County Florida. The associates of RE/MAX Realty One invite you to explore this site for real estate listings and local information. For over 25 years our company has assisted thousands of customers like you in locating their perfect home, land or investment property. We are the premier local company offering you experience, knowledge and dependability.  If you're considering a move to the CITRUS COUNTY including Crystal River, Inverness, Homosassa, Beverly Hills, Inglis, Hernando, Lecanto, Citrus Springs or Dunnellon, you've come to the right place. We hope that you enjoy your visit exploring everything our website has to offer and will contact us if you have any questions. Whether you're a buyer or seller, you can learn more about RE/MAX Realty One here.  We're your real estate professionals on Florida's Nature Coast.
Buying or Selling, contact us for service that exceeds your expectations!
The Associates of RE/MAX Realty One