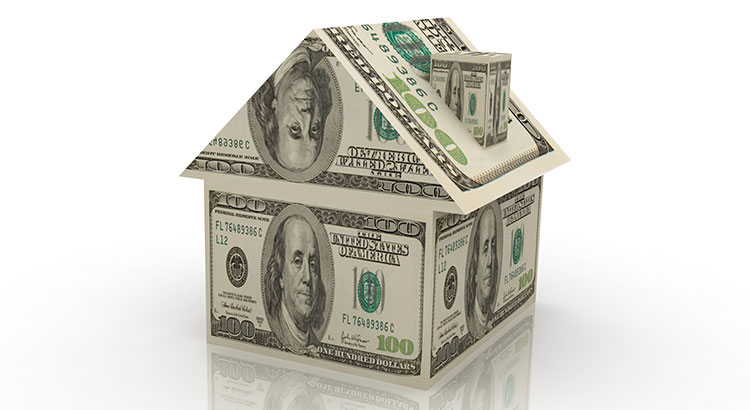 CoreLogic's latest Equity Report revealed that 91,000 properties regained equity in the first quarter of 2017. This is great news for the country, as 48.2 million of all mortgaged properties are now in a positive equity situation.
Price Appreciation = Good News for Homeowners
Frank Nothaft, CoreLogic's Chief Economist, explains:
"One million borrowers achieved positive equity over the last year, which means risk continues to steadily decline as a result of increasing home prices."
Frank Martell, President and CEO of CoreLogic, believes this is a great sign for the market in 2017 as well, as he had this to say:
"Homeowner equity increased by $766 billion over the last year, the largest increase since Q2 2014. The rising cushion of home equity is one of the main drivers of improved mortgage performance. Since home equity is the largest source of homeowner wealth, the increase in home equity also supports consumer balance sheets, spending and the broader economy."
This is great news for homeowners! But, do they realize that their equity position has changed?
According to the Fannie Mae's Home Purchase Sentiment Index (HPSI), more homeowners are beginning to realize that they may have more equity than they first thought.
"This is only the second time in the survey's history that the net share of those saying it's a good time to sell surpassed the net share of those saying it's a good time to buy."
78.8% of homeowners have significant equity (more than 20%) in their homes today!
This means that many Americans with a mortgage have an opportunity to take advantage of today's seller's market. With a sizeable equity position, many homeowners could easily move into a housing situation that better meets their current needs (moving to a larger home or downsizing).
Doug Duncan, Senior Vice President and Chief Economist at Fannie Mae spoke out on this issue:
"High home prices have led many consumers to give us the first clear indication we've seen in the National Housing Survey's seven-year history that they think it's now a seller's market. However, we continue to see a lack of housing supply as many potential sellers are unwilling or unable to put their homes on the market…" 
Bottom Line
If you are one of the many Americans who is unsure of how much equity you have built in your home, don't let that be the reason you fail to move on to your dream home in 2017! Let's get together to evaluate your situation!
YOUR LOCAL REAL ESTATE EXPERTS
Welcome to your resource for real estate in Citrus County Florida. The associates of RE/MAX Realty One invite you to explore this site for real estate listings and local information. For over 25 years our company has assisted thousands of customers like you in locating their perfect home, land or investment property. We are the premier local company offering you experience, knowledge and dependability.  If you're considering a move to the CITRUS COUNTY including Crystal River, Inverness, Homosassa, Beverly Hills, Inglis, Hernando, Lecanto, Citrus Springs or Dunnellon, you've come to the right place. We hope that you enjoy your visit exploring everything our website has to offer and will contact us if you have any questions. Whether you're a buyer or seller, you can learn more about RE/MAX Realty One here.  We're your real estate professionals on Florida's Nature Coast.
Buying or Selling, contact us for service that exceeds your expectations!
The Associates of RE/MAX Realty One