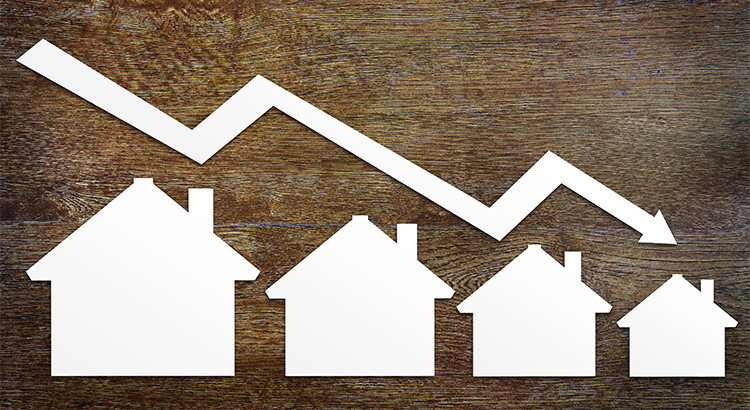 Spring is traditionally the busiest season for real estate. Buyers, experiencing cabin fever all winter, emerge like flowers through the snow in search of their dream home in Citrus County. Homeowners, in preparation for the increased demand, are enticed to list their house for sale and move on to the home that will better fit their needs.
New data from CoreLogic shows that even though buyers came out in force, as predicted, homeowners did not make the jump to list their home in the second quarter of this year. Frank Nothaft, Chief Economist for CoreLogic had this to say,
"The growth in sales is slowing down, and this is not due to lack of affordability, but rather a lack of inventory. As of Q2 2017, the unsold inventory as a share of all households is 1.9 percent, which is the lowest Q2 reading in over 30 years."
CoreLogic's President & CEO, Frank Martell added,
"Home prices are marching ever higher, up almost 50 percent since the trough in March 2011.

While low mortgage rates are keeping the market affordable from a monthly payment perspective, affordability will likely become a much bigger challenge in the years ahead until the industry resolves the housing supply challenge."
Overall inventory across the United States is down for the 25th consecutive month according to the latest report from the National Association of Realtors and now stands at a 4.3-month supply.
Real estate is local.
Market conditions in the starter and trade-up home markets are in line with the median US figures, but conditions in the luxury and premium markets are following an opposite path. Premium homes are staying on the market longer with ample inventory to suggest a buyer's market.
Bottom Line
Buyers are out in force, and there has never been a better time to move-up to a premium or luxury home. If you are considering selling your starter or trade-up home and moving up this year, let's get together to discuss the exact conditions in our area.
YOUR LOCAL REAL ESTATE EXPERTS
Welcome to your resource for real estate in Citrus County Florida. The associates of RE/MAX Realty One invite you to explore this site for real estate listings and local information. For over 25 years our company has assisted thousands of customers like you in locating their perfect home, land or investment property. We are the premier local company offering you experience, knowledge and dependability.  If you're considering a move to the CITRUS COUNTY including Crystal River, Inverness, Homosassa, Beverly Hills, Inglis, Hernando, Lecanto, Citrus Springs or Dunnellon, you've come to the right place. We hope that you enjoy your visit exploring everything our website has to offer and will contact us if you have any questions. Whether you're a buyer or seller, you can learn more about RE/MAX Realty One here.  We're your real estate professionals on Florida's Nature Coast.
Buying or Selling, contact us for service that exceeds your expectations!
The Associates of RE/MAX Realty One