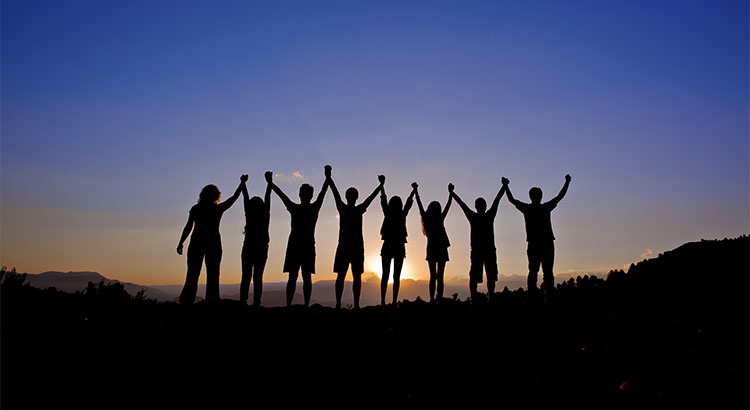 How do you select the members of your team who are going to help you make your dream of owning a home a reality? What should you be looking for? How do you know if you've found the right agent or lender?
The most important characteristic that you should be looking for in your agent is someone who is going to take the time to really educate you on the choices available to you and your ability to buy in today's market.
As Dave Ramsey, the financial guru, advises:
"When getting help with money, whether it's insurance, real estate or investments, you should always look for someone with the heart of a teacher, not the heart of a salesman."
Do your research. Ask your friends and family for recommendations of professionals whom they have used in the past and have had good experiences with.
Look for members of your team who will be honest and trustworthy; after all, you will be trusting them with helping you make one of the biggest financial decisions of your life.
Whether this is your first or fifth time buying a home, you want to make sure that you have an agent who is going to have the tough conversations with you, not just the easy ones. If your offer isn't accepted by the seller, or they think that there may be something wrong with the home that you've fallen in love with, you would rather know what they think than make a costly mistake.
According to a Consumer Housing Trends Study, millennials have already started to prefer a more hands-on approach to their real estate experience:
"While older generations rely on real estate agents for information and expertise, millennials expect real estate agents to become trusted advisers and strategic partners."
Look for someone to invest in your family's future with you. You want an agent who isn't focused on the transaction but is instead focused on helping you understand the process while helping you find your dream home.
Bottom Line
In this world of Google searches, where it seems like all the answers are just a mouse-click away, you need an agent who is going to educate you and share the information that you need to know before you even know you need it.
YOUR LOCAL REAL ESTATE EXPERTS
Welcome to your resource for real estate in Citrus County Florida. The associates of RE/MAX Realty One invite you to explore this site for real estate listings and local information. For over 25 years our company has assisted thousands of customers like you in locating their perfect home, land or investment property. We are the premier local company offering you experience, knowledge and dependability.  If you're considering a move to the CITRUS COUNTY including Crystal River, Inverness, Homosassa, Beverly Hills, Inglis, Hernando, Lecanto, Citrus Springs or Dunnellon, you've come to the right place. We hope that you enjoy your visit exploring everything our website has to offer and will contact us if you have any questions. Whether you're a buyer or seller, you can learn more about RE/MAX Realty One here.  We're your real estate professionals on Florida's Nature Coast.
Buying or Selling, contact us for service that exceeds your expectations!
The Associates of RE/MAX Realty One